Top 5 free things to do in Bangkok
There's pretty much a temple on every corner of Bangkok, but there's so much more to this city! If you want to experience something a little different, here are five free activities.
Unlock your inner zen and take a free meditation class
Step away from the crowds of the city and learn to meditate from the monks who practise it every day. The monks who live at Wat Mahatat temple offer daily walk-in meditation classes. This is a great way to learn about the practice and its benefits for health and wellbeing.
Relax in green spaces
Escape the hustle and bustle of the city and unwind in one of Bangkok's parks. Lumpni Park is full of trees and lakes and is a great place for a picnic. One of the park's highlights is its monitor lizards! If you fancy squeezing in some exercise, head to Saranom Park for a free evening aerobic class. There are also areas for table tennis and weight-lifting.
Enjoy traditional Thai dancing
Visit the Hindu Erawan Shrine to watch a live performance of classical Thai dancers giving thanks to the Gods. No-one knows exactly what time they will be there, but they perform throughout the day. You can tie your visit in with a spot of retail therapy as the shrine is located in Bangkok's shopping district.
Head to a local market
Nothing immerses you more in city life than the sights, smells and sounds of a local market. The Chatuchak weekend market is a must-see, selling everything you can imagine, from wood carvings to clay handicrafts and jewellery. Foodies must check-out Klong Toey Fresh Market, which sells all kinds of meat, fish, seafood, vegetables and herbs!
Finally, end your days in the best possible way by catching a beautiful sunset over Wat Arun, one of the most stunning temples along the Chai Phraya River.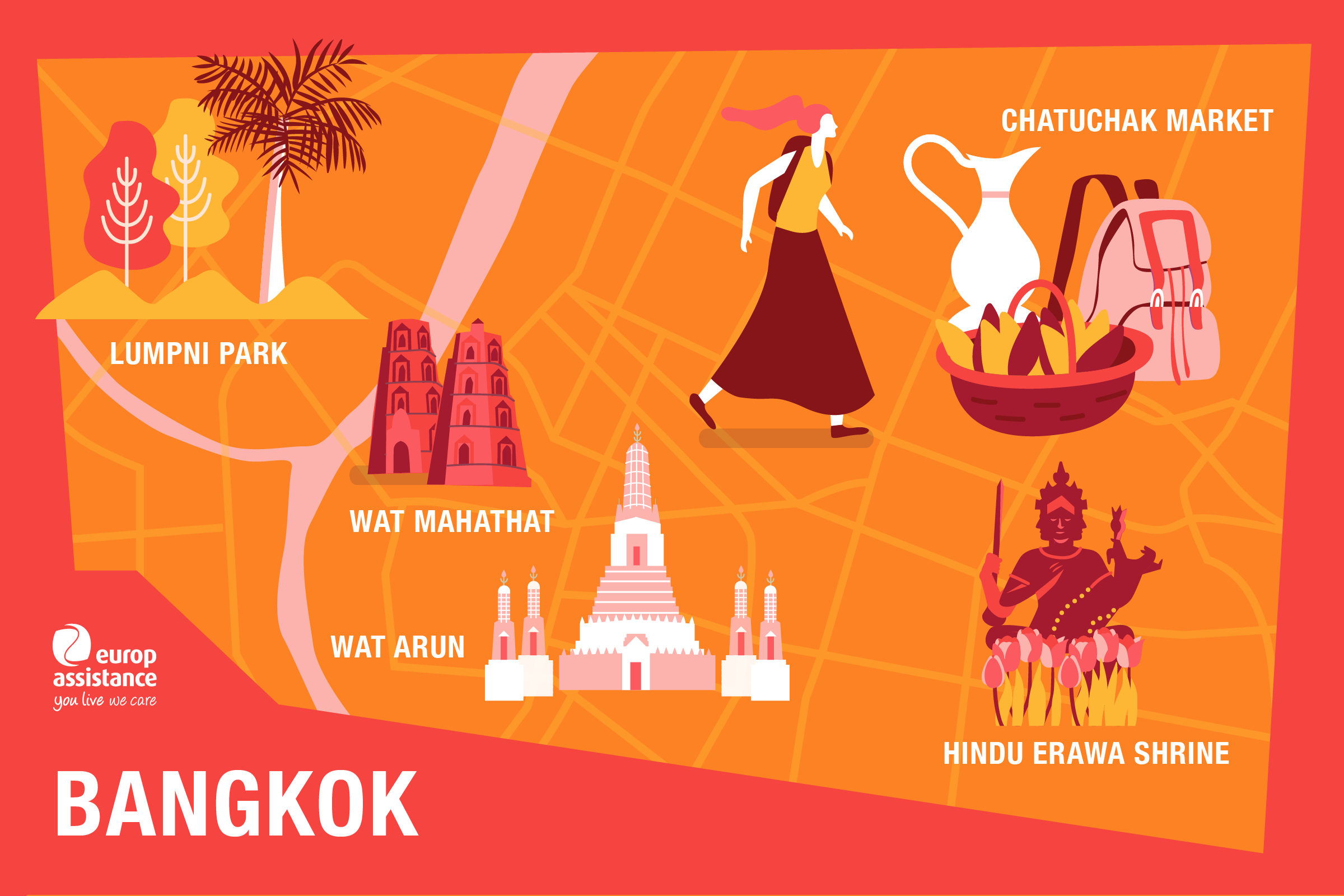 Browse our guides for free activities in Rome and Madrid.