Top 5: The best free things to do in Stockholm
Sophisticated and stylish, the Scandinavian city of Stockholm is often celebrated as the capital of cool for its cutting edge fashion, art, and culinary culture. However, it also has a reputation as one of Europe's more expensive destinations, leading many tourists to miss out on all the brilliant things this Swedish capital has to offer. But don't let the rumours put you off!
Stockholm is packed with free attractions, including museums, festivals and even a beach! Here's our selection of some of the best free things to do in Stockholm.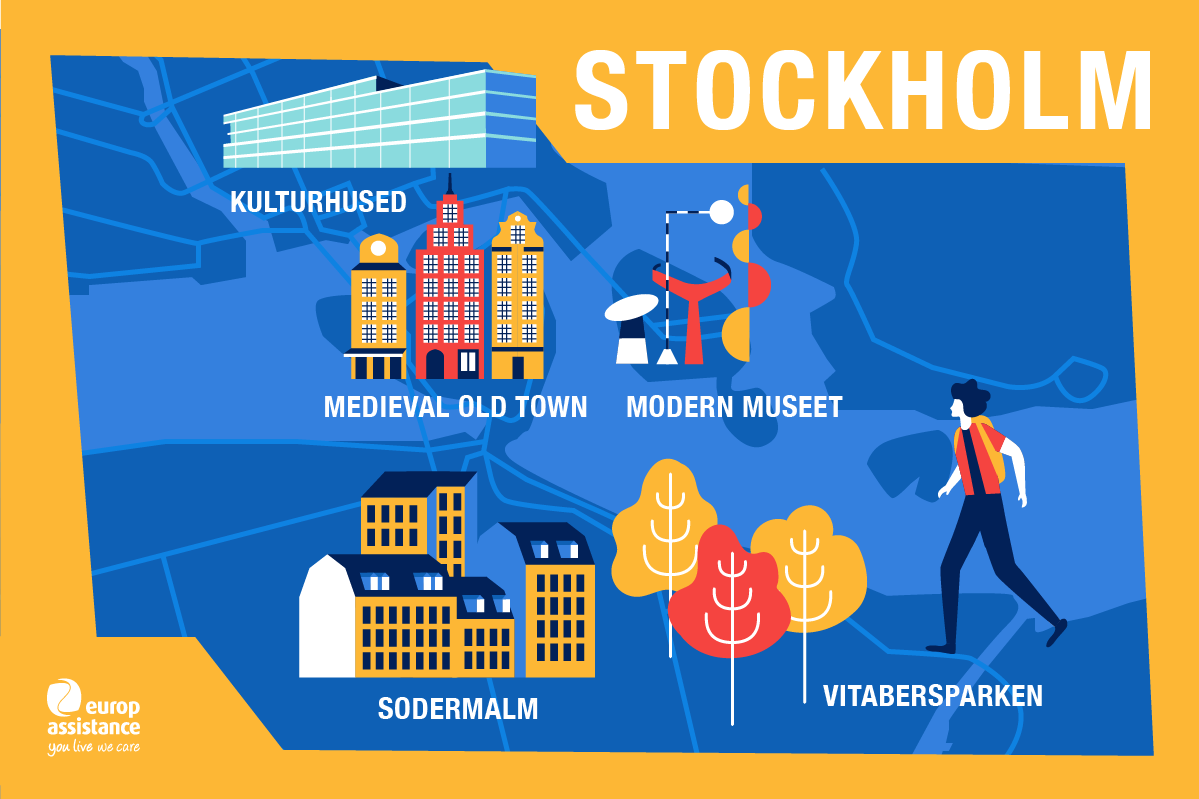 Free museums in Stockholm
Looking to soak up some art and history, but put off by pricey entrance fees? Skip the Vasamuseet and the ABBA Museum and head to one of Stockholm's free museums and galleries instead. There are over a dozen on offer, including the Museum of Far East Antiquities, the Konsthall C and Moderna Museet art galleries, and even the intriguing Museum of Ethnography.
Free outdoor activities in Stockholm
Packed with parks, Stockholm comes alive in the spring and summer with locals and tourists enjoying picnics in the many green spaces. Pick up some traditional Swedish dishes like potato salad and cured salmon and head to Vitabergsparken to soak up the sun while enjoying city views.
Make sure to check out the listings before you go to see if there are any free concerts or performances going on at the open-air theatre during your visit! Meanwhile, if the weather's really hot, Långholmen beach is a popular, family-friendly spot for swimming and sunbathing.
Free sightseeing opportunities in Stockholm
With nearly 1000 years of history, Stockholm is full of fascinating, distinct neighbourhoods. Grab a map and explore alone or download a free app to help guide you, such as the Stockholm Travel Guide Triposo to figure out the top sights to see, or the Spontano app to find cool events taking place around the city. The medieval old town and the trendy, young Södermalm neighbourhood are always worth a visit, and if you prefer to visit with a group Free Tour Stockholm offers free walking tours multiple times a day all throughout the year.
Free festivals in Stockholm
This vibrant city has festivals all year round, many of which are totally free to attend. Whether you want to get to grips with Stockholm's food scene at the Stockholm Burger Fest, party at Stockholm Pride or enjoy musical performances and free film screenings the city-wide Stockholm Cultural Festival, there's a high chance your visit will coincide with a fantastic free festival.
Free cultural attractions in Stockholm
If you're keen to get to know Swedish cultural life during your trip, why not take a trip to the brilliant Kulturhuset building? Literally translating to the 'House of Culture', this arts centre is one of the most popular free attractions in Stockholm and offers something for everyone, with galleries, a library, a theatre, exhibitions and more over multiple floors. You could even combine it with a visit to the Swedish History Museum or the City Museum of Stockholm to get a broad view of how the cultural life of the city has developed over the centuries.